About
A Family Run Corporation
Scott Feighner
Owner & CEO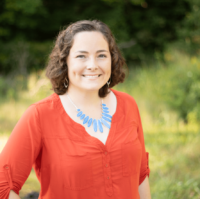 Gabrielle Feighner Baker
VP, Business Development
Rachel Feighner Bunch
VP, Marketing
Jarred Goris
Production Manager
The Feighner Company (TFC) was initially started in 1969 as a small family farm in Nashville, MI. By 1973, the company had grown into a significant farming and custom hay baling operation farming hundreds of acres. In 1982, as the company continued to grow, a second building was constructed to house offices and retail feed store on the family farm. In 1987, The Feighner Company became incorporated as a Michigan Corporation.
In 1990, Scott's father wanted to see which manufactured docks were available for purchase for the family cottages in northern Michigan, since the traditional wooden framed dock was failing. Scott located a rolling dock manufacturer that looked interesting and contacted them to purchase a dock. This quickly evolved into TFC selling products for that manufacturer.
Over the next several years, it became very apparent to Scott that there was a huge opportunity to manufacture aluminum docks and lifts to the highest standards available and supply an excellent warranty to the customer. Scott decided that if he was going to stay in the dock and boat lift business, he was going to make his own design modifications and provide impeccable customer service and warranties on all products that had the Feighner name.
In 2006, The Feighner Company Inc. moved to Charlotte, MI to a much larger facility, where they have continually expanded their operation. In November of 2018, Feighner broke ground on the second location which will house an additional showroom and manufacturing space in Shaftsburg, MI. Both locations are conveniently located along I-69, an international trade corridor.
The Feighner Company Inc. builds and markets docks and lifts all year around. Feighner always stands behind their products, which keeps our customers continually coming back for new innovative products and excellent service.
The two key components to Feighner quality are our employees and the Feighner manufacturing controls.
Our full time employees genuinely care that your new product is built to your satisfaction and have built thousands of units before yours.
The Feighner Company Inc. controls every aspect of our manufacturing processes. Every Feighner boat lift and dock
is manufactured by Feighner employees in the USA.
The Feighner Company is still a family run corporation and would like to invite you to stop by for a tour of our facility and to meet the family and staff.